Multi (Unit) Family Real Estate Financing
Contact us for assistance with your mortgage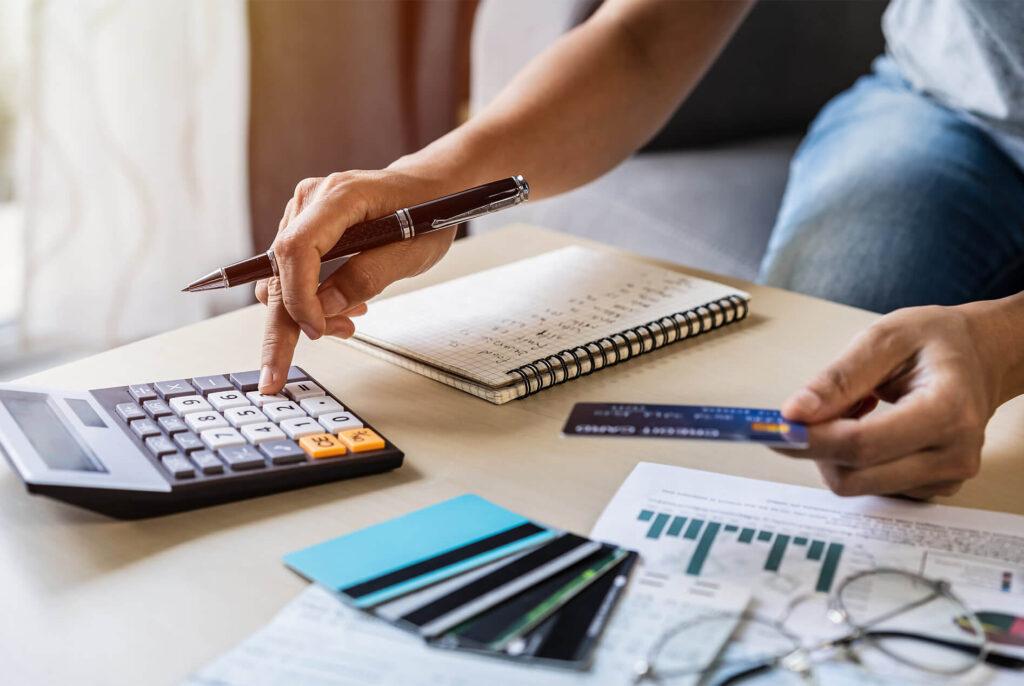 Multi (Unit) Family Real Estate Financing
Investing in real estate is never a bad idea. The property market provides you with a wide range of investment opportunities, from single-unit condos and homes to large apartment buildings with 100+ units.
Classification of Investment Properties
Investment properties can be divided into two categories i.e. commercial and residential. Generally residential properties might have one to three units, while commercial properties may have five or more units. However, there are some cases where five or six unit ownership can still qualify for a residential property, and lenders may accept these.
Residential Investment Properties: Qualification Process

The qualification process for residential investment properties is similar to that of buying a home. Your credit score is the primary factor considered, followed by your income and the property itself. To be eligible, you must meet certain qualifying ratios, which are calculated based on your credit score and income, as well as the added revenue stream from the leased apartments. It's important to note that the down payment required for an owner-occupied property is much lower when compared to non-owner occupied properties. As mentioned above, even if a property has 5 or 6 units, it may still be considered residential, but the minimum down payment required is 20% for such properties.

Ownership Limit for Residential Investment Properties

The number of properties you can own under residential guidelines is limited, and it is directly tied to the borrower's income. This means that the more properties you own, the more income you need to qualify for additional investments. This is why it's important to carefully consider your financial situation and plan your investments accordingly. Additionally, it's essential to understand the requirements for each property and make sure you have the necessary down payment, credit score, and income to qualify. With the help of a real estate professional, you can develop a smart investment strategy and build a solid portfolio of residential investment properties. Our Multi Family Real Estate Financing plans are specially designed for investors looking to purchase multi-family properties. Each plan can be customized to suit your individual needs. Owner Financing Multi Family Real Estate is another option that can be used to finance your future investment property. Owner Financing is best suited for buyers who already have a good credit rating and established income.

Commercial Guidelines

The commercial investment property guidelines put the building itself at the forefront, followed by the borrower/buyer. The primary objective of a commercial investment property is to generate income, and as long as the building pays for itself, there is no limit to the number of properties you can own. This presents an opportunity for investors to expand their portfolio and grow their wealth through real estate investments. However, it's crucial to understand the commercial guidelines and requirements, as well as the potential risks and rewards of investing in commercial properties. Seeking the advice of a real estate professional can help you make informed decisions about your investment strategy and maximize your returns.
What We Can Offer
And what you can get----
Understanding Multi-Unit Residential Rentals (MURs)
A Multi-Unit Residential Rental property, otherwise known as an MUR, is a type of real estate investment that comprises multiple dwelling units within a single building or complex. MURs provide investors with the ability to generate a steady stream of rental income through leasing out each individual unit. These properties can vary in size, from small buildings with just a few units to sprawling apartment complexes with hundreds of units.
How Does Financing for Multifamily Property Differ?
When it comes to Financing for Multifamily Property, lenders have different requirements and processes compared to single-family and small rental properties in their residential mortgage programs. The focus of the qualifying criteria is on the ability of the property to generate enough income to pay off the mortgage debt, as demonstrated by the debt service coverage (DSC) ratio. The lender will calculate the net operating income (NOI) and divide it by the annual mortgage payment to determine the DSC. The minimum DSC requirement can vary from lender to lender, with a commonly accepted minimum being 1.3.
Lenders may also analyze the property's performance, requiring information such as current rent roll and operating statements, financial information of the applicant, and ability to manage the property. Due diligence may include third party reports and legal fees, which can add up quickly. Borrowers should be aware of all the costs involved, such as lender and third-party fees, and establish early on in the negotiation process.
Additionally, interest rates, terms, and conditions for MUR mortgages may differ from those of residential mortgages. It is crucial to understand the formula for determining interest rates and what privileges your mortgage will include. Our Multi Family Real Estate Financing Calculator can help you with this. Terms such as portability and annual penalty-free prepayment options that are often available with residential mortgages may not be applicable to MUR mortgages. To make an informed decision, it is essential to discuss all financing options with a lender and real estate professional.
When seeking Loans For Multifamily Properties, it's important to be aware of the insurance options available. CMHC insurance allows for higher borrowing potential, up to 85% of the property's value, compared to a conventional loan's maximum of 75%. This insurance can also secure lower interest rates, making it a worthwhile consideration. However, insurance premiums are calculated based on the loan to value ratio, and must be factored into the mortgage costs.
To ensure a smooth and efficient financing process, it's crucial to choose a lending representative with expertise in MUR financing, as they can provide the necessary guidance and expertise.
Know What Others Are Saying
Had the best experience with Maksim and his staff. Everything was quick and easy. Maksim is well-connected and finds the best lending solutions for your needs. He follows up every step of the way to ensure you're not missing any deadlines. Definitely, someone who goes above and beyond! Thank you so much!
Marie H

Hands down best mortgage service in the city. Maks and the team helped me with my closing and provided a variety of different lenders. No matter how complex your situation is, they can help get it done!! Looking forward to future support
Rano U

I reached out to Maksim after being referred by a friend of mine. Maksim was great to work with! Got us a great rate and was there to answer questions along the way (house finances are stressful enough to deal with). Made the process quite a bit easier for us. We had a great experience the first time around, so we've now actually used him for 2 mortgages. I don't see a need to seek anyone else!
Imad Khalil