Luxury Real Estate Financing
Contact us for assistance with your mortgage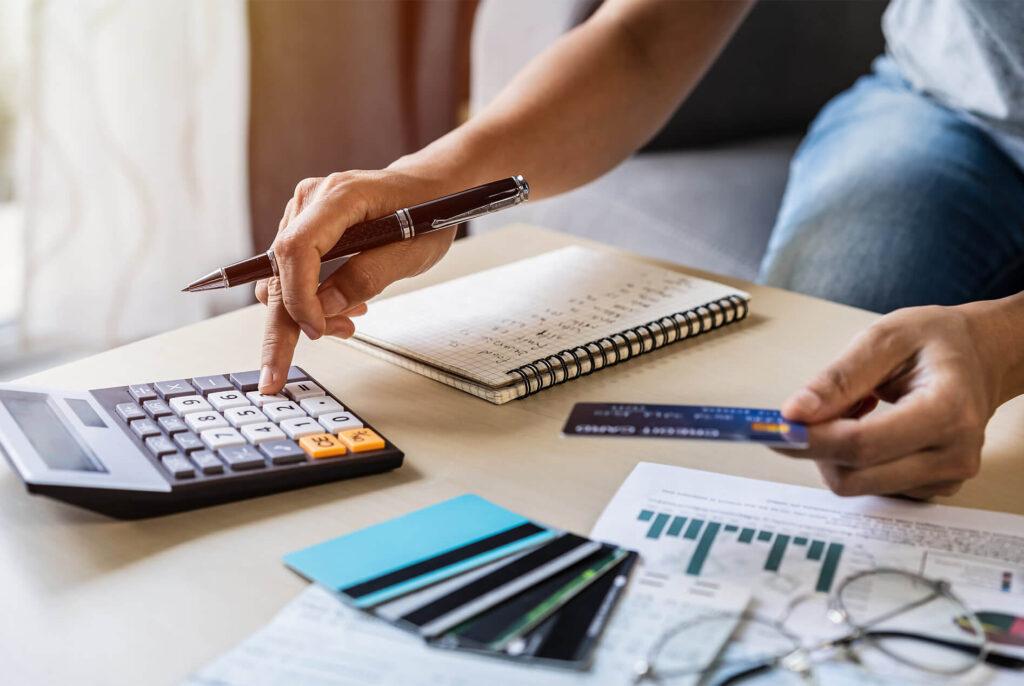 The real estate market is on fire, and luxury housing is the blazing inferno at its center. Properties that were once considered the epitome of luxury are now being outdone by houses in Toronto, sold for more than just a million dollars.
Revolutionizing Canada's High-End Real Estate Market
This shift in the market has many scratching their heads, questioning if a million bucks is still the appropriate benchmark for luxury. It seems that the definition of luxury is evolving and it's time to take a step back and truly reassess what constitutes a luxury abode in today's market. So, buckle up folks, luxury living is taking us on a wild ride and it's sure to be a bumpy, yet exciting journey.
Are You Financially Secure?
Higher Figures

As the real estate market continues to soar, luxury housing prices are reaching new heights in major Canadian cities like Toronto and Vancouver. In 2014, the average price of a detached home in Toronto approached $900,000, while in Vancouver, it was a staggering $1 million. These soaring prices have prompted experts to adjust the definition of luxury housing, setting the bar at $1.8 million in Greater Toronto and a whopping $3.6 million in the Vancouver region. In posh neighborhoods within city limits, the luxury threshold is even higher. Several factors are contributing to the surging luxury real estate market in Canada, including the cities' status as the largest housing markets in the country, high levels of optimism among residents, low unemployment rates, and stable, low interest rates. This favorable environment is making luxury real estate financing more accessible for homebuyers, with options like luxury property loans, a luxury real estate financing calculator, and the assistance of a luxury real estate financing broker. These resources help homebuyers make informed decisions about securing the funding they need to live their best lives in their dream homes. Whether you're a first-time homebuyer or a seasoned investor, the Canadian luxury real estate market is the place to be.

People Shifting to Suburban Communities

The cities may be bustling, but the Canadian luxury real estate market is stretching its legs and venturing beyond the limits of Toronto and Vancouver. As real estate aficionados have noted, more and more people are flocking to the countryside in search of their own piece of luxury living, leaving the hustle and bustle of the city behind. For the big spenders, those with budgets upwards of $10 million, there are still prime locations to be had near the metro, such as Rosendale's posh neighborhoods. But for the rest of the people, the trend is pointing towards more peaceful, less populated locales, like Bradford and Keswick. The demand for suburban luxury homes in areas like Newmarket and Aurora has been increasing, leading more people to look even further afield in communities like Bradford. If you're seeking a luxurious suburban escape, Bradford may be the perfect place for you, and now is the time to start shopping. With the help of a Luxury Real Estate Financing Broker and a Luxury Property Loan with favorable Interest Rates For Luxury Real Estate Loan, you can secure the funding you need to make your dream home a reality.

Looking At Luxury Housing In A New Light

Gone are the days where luxury real estate was only found in the heart of the city. Canadians are now seeking out suburban communities for their next dream home, with some stunning results. Take the sale of an ordinary house on Cheritan Avenue, which recently sold for a jaw-dropping $3.298 million. That's a price that even the most seasoned real estate broker would call impressive, and it wasn't even in one of Toronto's hot neighborhoods like Forest Hill or Moore Park. This shift in trend shows that the definition of luxury is changing, as people seek more spacious living and a quieter lifestyle outside of the bustling city center.
What We Can Offer
And what you can get----
Know What Others Are Saying
Had the best experience with Maksim and his staff. Everything was quick and easy. Maksim is well-connected and finds the best lending solutions for your needs. He follows up every step of the way to ensure you're not missing any deadlines. Definitely, someone who goes above and beyond! Thank you so much!
Marie H
Hands down best mortgage service in the city. Maks and the team helped me with my closing and provided a variety of different lenders. No matter how complex your situation is, they can help get it done!! Looking forward to future support
Rano U

I reached out to Maksim after being referred by a friend of mine. Maksim was great to work with! Got us a great rate and was there to answer questions along the way (house finances are stressful enough to deal with). Made the process quite a bit easier for us. We had a great experience the first time around, so we've now actually used him for 2 mortgages. I don't see a need to seek anyone else!
Imad Khalil