Building Bridges That Lead To Your New Home
Contact us for assistance with your mortgage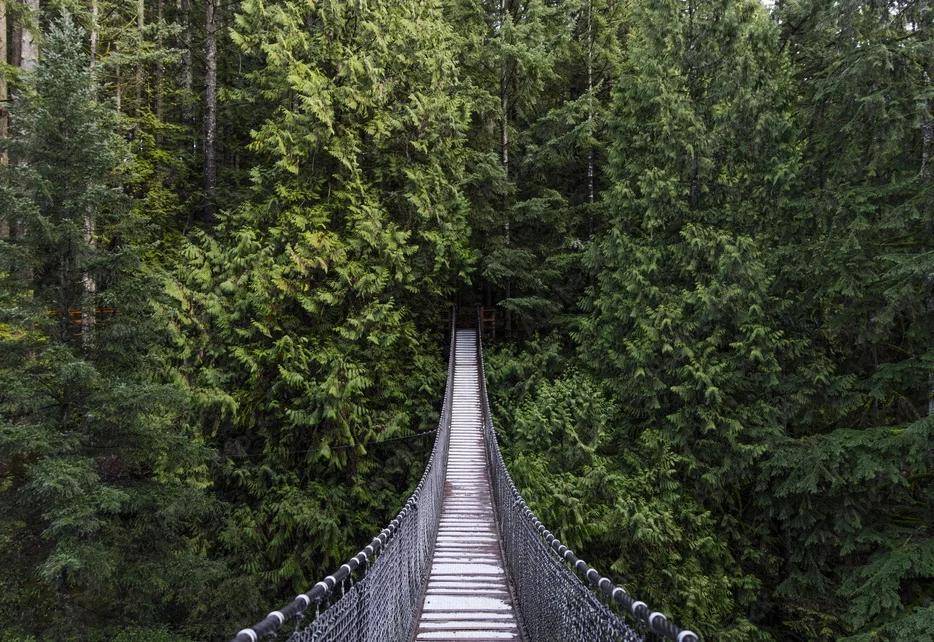 Are you finally ready to purchase the home of your dreams but need short-term financing to make it happen? Review your options and find out how Bridge Financing can help you.
What You Need To Know About Bridge Loan
A bridge loan or mortgage bridge loan is a type of short-term financing that is typically used to bridge the gap between two major financial transactions. These loans are designed to help bridge the gap when you need access to cash quickly but aren't able to secure traditional financing. 
They are often used by homeowners who are looking to buy a new home before selling their current one, or by investors who are looking to purchase a new investment property before selling their current one.
With mortgage bridge loans, you typically have to pay a higher interest rate than with traditional financing options, and they often come with stricter terms and conditions. However, this type of loan can be a great option if you need fast access to cash and are confident that you will be able to repay the loan in a timely manner. 
So if you're thinking about looking into mortgage bridge loans, it is important to do your research and carefully compare your options so that you can find the most suitable financing option for your needs.
Discover the Benefits of Working With Us
At OrionFinancial, we understand the unique needs of homeowners and investors, and our team works closely with each client to help them find the right bridge loan/mortgage option for their situation. 
Whether you are buying a new home before selling your current one or looking to purchase an investment property before selling your current one, we offer bridge loans that are tailored to meet your needs. 
With the right mortgage bridge loan, we can help to ensure you achieve the home of your dreams without the hassle.
Fast approval:

With same-day pre-approvals offered by our company, you can bridge your loan gap faster than ever before. Our pre-approval process just requires 60 minutes from when you submit the application - and voilà!

Applying without cost:

Submitting your application and getting a quote is always free and easy. With no hidden fees or charge, our bridge loan solutions have been helping borrowers make the most of their mortgage investments.

Customized experience:

Finding your ideal bridge mortgage loan can be a daunting task. We offer bridge loans that are personalized to meet the unique needs of our clients, so you can find a loan that works for your specific situation.

Find the right mortgage option for you:

We provide our customers with a variety of mortgage options to suit their individual needs. Our team of experienced professionals will work with you to explain how each option works and which one fits your needs.

Flexible repayment options:

You can structure your loan repayments in a way that works for your unique financial situation and needs. Whether you want to make larger monthly payments or opt for an interest-only loan, we will work with you to find the right solution.

Hassle-free application process:

We make it easy to apply for bridge loans and walk you through every step of the process. From start to finish, we will be there to help you get the financing you need quickly and easily.

Ongoing support and guidance:

Once you have your bridge loan in place, our team will be there to provide ongoing support and help you navigate any challenges that may arise. Whether you need assistance securing financing for a property renovation or advice on managing your bridge loan repayments, we are here to help.



Get To Know About
How To Use Bridge Loans To Your Advantage
Fast, easy access to funds
Whether you need cash quickly to make an investment purchase or are in a hurry to sell your current home and buy a new one, bridge loans from Orion Financial can help you get the financing you need fast.
Apply Now
Flexible repayment options
With bridge loans, you can structure your monthly repayments in a way that works for your unique financial situation and needs. You can opt for larger monthly payments, interest-only repayments, or any other repayment option that helps you better manage your bridge loan obligations.
Apply Now
Easier to Qualify
Bridge loans are generally easier to qualify for than traditional loans, making them ideal for businesses that have less-than-perfect credit or don't have a long credit history. Bridge loans can provide the timely financial support needed to bridge the gap between short-term expenses and long-term financing.
Apply Now
What We Can Offer
And what you can get----
Meet Orion Financial:
Your New Long-Term Partner
Whether you are selling one property and buying a new one, investing in another property, or simply having large expenses coming up soon, bridge loans from Orion Financial can help make it happen.
Had the best experience with Maksim and his staff. Everything was quick and easy. Maksim is well-connected and finds the best lending solutions for your needs. He follows up every step of the way to ensure you're not missing any deadlines. Definitely, someone who goes above and beyond! Thank you so much!
Marie H

Hands down best mortgage service in the city. Maks and the team helped me with my closing and provided a variety of different lenders. No matter how complex your situation is, they can help get it done!! Looking forward to future support
Rano U

I reached out to Maksim after being referred by a friend of mine. Maksim was great to work with! Got us a great rate and was there to answer questions along the way (house finances are stressful enough to deal with). Made the process quite a bit easier for us. We had a great experience the first time around, so we've now actually used him for 2 mortgages. I don't see a need to seek anyone else!
Imad Khalil