Financing for Self-Employed Borrowers in Toronto
Unlock your self-employed potential and get the financing you need with our tailored solutions in Toronto, GTA cities, and across Ontario.
Contact us for assistance with your mortgage

Tailored Financing Solutions for Self-Employed Individuals
At Orion Financial, we are aware that self-employment presents unique challenges, particularly when trying to get finance. That's why we provide specialized financing options intended solely for independent contractors. Whether you're a freelancer, entrepreneur, or gig worker, we're here to help you get the financing you need.
What are Self-Employment Loans?
Self-Employment Loans are a type of financing specifically designed for individuals who are self-employed and seeking residential and commercial mortgages. These mortgage options are essential as they provide access to capital that can be used for property purchases or investments. For self-employed individuals, securing financing is crucial in order to fulfill their residential and commercial property goals and aspirations. Without accessible financing options, self-employed individuals may encounter difficulties in acquiring the properties they desire.
At Orion Financial, we offer a range of mortgages and loans for self-employed applicants, including commercial mortgages, and residential mortgages. As mortgage brokers, we partner with lenders that provide competitive interest rates and flexible repayment terms, designed to help self-employed individuals achieve their financial goals.



Discover Orion Financial's Key Features for Self-Employed Mortgages
As a leading provider of financing solutions for self-employed individuals, Orion Financial offers a range of features to help meet the unique needs of our clients. Here are the key features of our Self-Employed Mortgages service: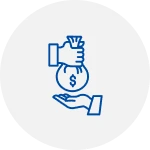 Customized Loan Types
We offer various loan types to facilitate independent workers, including personal loans, business loans, and Home Loans for Self-Employed individuals.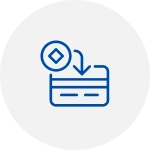 Flexible Loan Amounts And Repayment Terms
At Orion Financial, we are aware that self-employed individuals may have fluctuating income streams. That's why we connect you with lenders that offer customized loan amounts and repayment terms to assist you in managing your cash flow and achieving your financial objectives.
Affordable Interest Rates
To help you obtain a loan on your terms, we find lenders with affordable interest rates and options for fixed or variable rates depending on your preferences.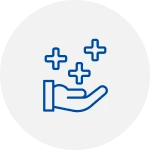 Additional Perks
In addition to our financing solutions, we offer additional perks to help make the process as seamless as possible. This includes an online application process, dedicated customer service, and loan calculators to help you determine the best loan option for your needs.
Proof of income:

To be eligible for

Self-Employment Loans

, applicants must provide proof of income, such as tax returns, bank statements, and other financial documents.

Credit history:

When evaluating your application, lenders take your credit history into account. Even though most lenders don't have a set minimum credit score requirement, having a good credit history can help improve your chances of approval and secure more favorable loan terms.

Business and personal financial information:

Depending on the type of loan you are applying for, lenders may also require additional information about your business, such as business plans, cash flow projections, or personal financial statements.

Proof of business registration and confirmation of business being active:

As part of the application process for Self-Employment Loans, lenders may require proof of business registration and confirmation that your business is active. This can typically be demonstrated through official documents such as a business license or certificate of incorporation.

Length of self-employment:

Lenders often consider self-employed individuals who have been in business for at least two years. However, exceptions may be made for individuals with a proven track record of success.
Why Choose Orion Financial for Financing?
Our team of financing experts has a deep understanding of the challenges faced by self-employed individuals when it comes to accessing financing. That's why we prioritize collaborating with our clients to develop specialized solutions that address their unique needs.
With years of experience providing financing solutions to self-employed individuals, we have developed a reputation for excellence in the industry. Our customers rely on us to deliver reliable financial counsel and personalized service. 
We understand that every client's needs are different, which is why we offer a range of financing options to suit your unique situation. Whether you need a commercial or residential mortgage, we have the expertise to find the right solution for you.
Excellent Customer Service
We pride ourselves on providing exceptional customer service to all of our clients. With fast approvals and personalized attention to your needs, our team is dedicated to making the financing process as smooth and stress-free as possible.
How to Secure Self-Employment Loans with Orion Financial
Fill out our online application:

You can apply for financing through our website by filling out our easy online application form. The purpose of this form is to collect all the information we need to assess your financing needs.

Provide necessary documentation:

As a self-employed individual, you will need to provide some additional documentation to support your application. This may include tax records, bank statements, and credit history.

Review for approval:

Once you submit your documents, our team will review your application before sending it to potential lenders. We do this to determine your eligibility for financing, so you can get the funding as soon as possible.

Review and sign your mortgage approval commitment:

Once your application is approved by the lender, we will provide you with a mortgage agreement that outlines the terms and conditions of your financing. You will need to review and sign this agreement before the funds can be released.

Satisfy any other necessary conditions from the lender:

In some cases, the lender may require additional documents or information to fulfill their underwriting process. This could include providing further documentation related to your business or personal finances.

Receive your funds:

After you have signed your loan agreement, the lender will release the funds to you. You can use the funds for whatever you need, whether you're looking to invest in commercial real estate ventures or secure a residential property.
Know What Others Are Saying
Had the best experience with Maksim and his staff. Everything was quick and easy. Maksim is well-connected and finds the best lending solutions for your needs. He follows up every step of the way to ensure you're not missing any deadlines. Definitely, someone who goes above and beyond! Thank you so much!
Marie H

Hands down best mortgage service in the city. Maks and the team helped me with my closing and provided a variety of different lenders. No matter how complex your situation is, they can help get it done!! Looking forward to future support
Rano U

I reached out to Maksim after being referred by a friend of mine. Maksim was great to work with! Got us a great rate and was there to answer questions along the way (house finances are stressful enough to deal with). Made the process quite a bit easier for us. We had a great experience the first time around, so we've now actually used him for 2 mortgages. I don't see a need to seek anyone else!
Imad Khalil