Quick Close Mortgage in Toronto
Get your new property in as little as 24-48 hours with Orion Financial's Quick Close Mortgage Services, available in Toronto, GTA cities, and throughout Ontario.
Contact us for assistance with your mortgage
Quick Closings for a Hassle-Free Mortgage Process
Whether you have a short timeline due to a time-sensitive offer, or simply want to avoid the lengthy delays often associated with mortgage closings, our Quick Closings service is here to help.
What are Quick Close Mortgages?
Quick Closings is a mortgage service that allows customers to expedite the closing process. This means that customers can get into their new homes sooner and with greater ease. The Quick Closings process typically begins with a pre-approval for a mortgage. Once pre-approved, the customer can then select the home they wish to purchase.
Our Quick Close Mortgage Services at Orion Financial are created to simplify the mortgage application process, enabling our clients to bypass unnecessary delays and red tape. We collaborate closely with lenders using a proactive strategy to ensure a quick and easy closing. By choosing our Quick Close Mortgage service, you can benefit from a faster mortgage approval and closing timeline.
Quick Close Mortgage in Toronto: A Faster, Smoother, and More Efficient Mortgage Process
The mortgage process can be a stressful and overwhelming experience. Through our Quick Closings service, we aim to reduce stress by streamlining the closing process and providing personalized support throughout the process.
At Orion Financial, we work closely with lenders to expedite the closing process, providing customers with greater certainty about their mortgage approval and closing timeline. This can be especially important for homebuyers who may be dealing with other stressors related to the home-buying process.
With our Quick Closings service, we can help you close on your mortgages faster than traditional methods. This means less waiting and more time to enjoy your new home.
Our Quick Close Mortgage Service can be tailored to meet the unique needs of each customer. Whether you need to close quickly due to a time-sensitive offer, or simply want to avoid delays, we can help you secure your mortgage quickly and efficiently.
How Quick Closings Work at Orion Financial
Pre-Approval Process

Our Quick Closings process begins with a pre-approval stage. To assess your eligibility for a mortgage, our team reviews your financial history, credit score, and other relevant information. This step offers you a sense of your budget while determining the loan amount you are eligible for. In situations requiring the utmost urgency, we take immediate action by gathering all the necessary documents and promptly submitting them for processing.

Application and Document Submission

Once pre-approved, we guide you through the application process and gather all the necessary documents, such as proof of income, employment verification, bank statements, and identification. These documents are carefully compiled and submitted to potential lenders who have a track record of fast closing times.

Lender Coordination and Approval

We work closely with these lenders, presenting your application and supporting documents to expedite the approval process. Our team ensures that all information is accurate and complete, increasing the likelihood of a swift approval. The lenders assess your financial profile, property details, and other relevant factors to make a final decision on your mortgage application.

Document Signing and Preparation

Once your mortgage application is approved, we assist you in signing all the necessary documents. These include the mortgage agreement, disclosure forms, and any additional paperwork required by the lender. Simultaneously, we collaborate with a lawyer who specializes in real estate transactions to prepare for the closing process.

Lawyer Coordination and Closing Process

Our team works closely with the chosen lawyer to ensure a smooth and efficient closing process. The lawyer reviews all the documentation, conducts a title search, and prepares the necessary legal paperwork for the mortgage closing. They ensure that the transaction adheres to all legal requirements and protects your interests as a buyer.

Funding and Move-In

Once all the documents are signed, and the lawyer has completed their tasks, the mortgage is funded. The funds are transferred to the appropriate parties, and you can now take possession of your new home. This marks the completion of the Quick Closings process, allowing you to move in and enjoy your new property with confidence and peace of mind.



Who Can Benefit from Our Quick Close Mortgage in Toronto, GTA cities, and across Ontario?
At Orion Financial, we offer our Quick Closings service to a wide range of customers who can benefit from a faster and more efficient mortgage approval and closing process. Here are some examples of who can benefit from our Quick Close Mortgage Service: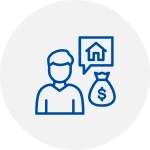 Homebuyers with Short Timelines
If you have a tight timeline for purchasing a new home, our Quick Closings service can help expedite the mortgage process and ensure that you can close your home in a timely manner.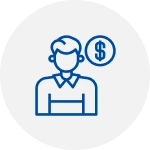 Real Estate Investors
Real estate investors often need to act quickly to secure properties before they are snapped up by other buyers. Our Quick Close Commercial Mortgage service can help investors secure financing and close on properties faster, giving them a competitive advantage in a hot real estate market.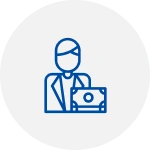 First-Time Homebuyers
For first-time homebuyers, the mortgage process can be overwhelming and time-consuming. Our Quick Closings service can help simplify the process and provide greater certainty and peace of mind.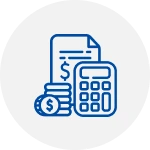 Customers with Budget Constraints
If you have strict budget constraints, a faster closing process can help you avoid potential costs associated with extended timelines, such as interim financing or additional expenses.
Clients with Unsuccessful Mortgage Applications
With our Quick Closings expertise, Orion Financial is uniquely positioned to assist customers whose financing fell through. We offer expert guidance and access to alternative financing options, ensuring they secure the necessary funds to successfully complete their real estate purchase.
Our Approach to Quick Closings
At Orion Financial, we take a personalized approach to our Quick Closings service. Our experienced team works closely with customers to understand their unique needs and circumstances. Each approach is then tailored to help them achieve a faster and more efficient mortgage process. Here's what you can expect from our approach to Quick Closings:
Personalized Service:

Our team takes the time to understand your unique situation and goals, and we work closely with you to develop a customized plan for securing your mortgage faster.
Lender Relationships:

We have established strong relationships with a network of lenders, which allows us to coordinate the mortgage process and ensure that your application is processed quickly and efficiently.
Communication and Support:

Throughout the

Quick Close Mortgage

process, our team provides regular communication and support to ensure that you are informed and comfortable every step of the way.
Timely Execution:

We understand the importance of timeliness in the mortgage process, and we work diligently to ensure that your mortgage is approved and closed as quickly and efficiently as possible.
Peace of Mind:

With our Quick Closings service, you can have confidence that you are receiving the personalized service and support you need to secure your mortgage faster and with less stress.
Know What Others Are Saying
Had the best experience with Maksim and his staff. Everything was quick and easy. Maksim is well-connected and finds the best lending solutions for your needs. He follows up every step of the way to ensure you're not missing any deadlines. Definitely, someone who goes above and beyond! Thank you so much!
Marie H

Hands down best mortgage service in the city. Maks and the team helped me with my closing and provided a variety of different lenders. No matter how complex your situation is, they can help get it done!! Looking forward to future support
Rano U

I reached out to Maksim after being referred by a friend of mine. Maksim was great to work with! Got us a great rate and was there to answer questions along the way (house finances are stressful enough to deal with). Made the process quite a bit easier for us. We had a great experience the first time around, so we've now actually used him for 2 mortgages. I don't see a need to seek anyone else!
Imad Khalil