Mixed-Use Property Financing in Toronto
Diversify your portfolio and achieve higher returns with Mixed-Use Property Financing in Toronto, GTA cities, and across Ontario.
Contact us for assistance with your mortgage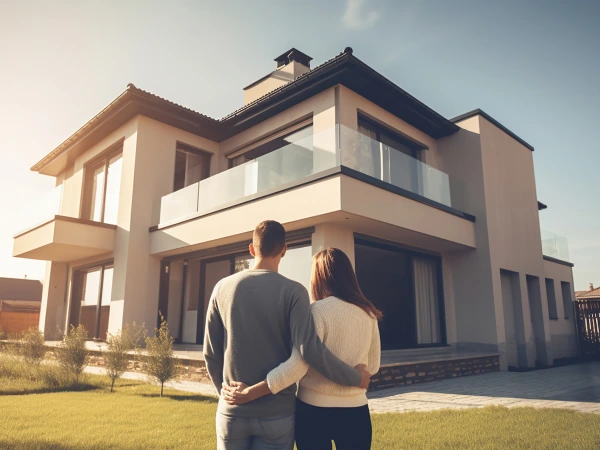 Mixed-use Property Mortgages
Are you a property owner looking to finance your multifamily or mixed-use building? Look no further than Orion Financial. With our expert mortgage brokerage service, we make it easy to get the financing you need to take your property to the next level.
What is Mixed-use Property Financing?
Mixed-use Property Financing is a type of financing that funds commercial, residential, and industrial spaces. These properties typically include apartments, office buildings, retail establishments, and restaurants. Complementary properties are frequently seen in mixed-use complexes, such as a hotel that includes shops and a gym. Or an apartment building close to shops and restaurants that are accessible on foot.
Residents often find mixed-use properties to be more convenient because they may no longer need to own a car altogether. Additionally, from an investment standpoint, a multi-use facility also produces long-term performance and higher returns.
Our Mixed-use Property Financing Services in Toronto, GTA cities, and across Ontario
At Orion Financial, we understand that mixed-use properties can provide a unique opportunity for investors to diversify their holdings and perhaps generate higher profits. That's why we offer a range of mixed-use property financing services designed to help our clients take advantage of these opportunities and achieve their financial goals.
Whether you're looking to acquire a new mixed-use property, refinance an existing one, or fund a construction project, our team of experts can help guide you through the process and connect you with lenders who will provide you with the financing solution you need.
Here are some of the types of mixed-use loans we offer:
Commercial Mixed-Use Property Mortgages

These loans are designed for commercial properties that have a mix of residential and commercial spaces. They are often used to finance buildings with residential units on the upper floors and retail or office space on the lower ones. Commercial mixed-use loans can be used for numerous purposes, such as acquisitions, refinancing, and construction.

Short-Term Mixed-Use Property Mortgage

Short-term Mixed-Use Property Mortgages provide financing for a short period of time (6 months to 3 years). They are often used to finance properties that are in the process of being renovated or repositioned. Short-term mixed-use loans can be a good option for borrowers who need financing quickly and plan to refinance or sell the property in the near future.
Mortgage for Mixed-Use Property: Our Process
At Orion Financial, we understand that the financing process can be overwhelming. That's why we have a clear and transparent process that is designed to make the financing process as simple and stress-free as possible. Our process includes the following steps:
1- Application: Our clients start by filling out an application that includes basic information about the property and the borrower.
2- Submission: Once the application is received, we carefully review it and submit it to multiple lenders on behalf of our clients.
3- Underwriting: The lenders then conduct their due diligence, including assessing the borrower's creditworthiness and evaluating the property.
4- Approval: After the underwriting process, the lenders provide their decision regarding the loan approval based on their underwriting process and the borrower's eligibility.
5- Funding: Once the loan is approved by the chosen lender, we work closely with our clients to expedite the funding process and secure the necessary financing as efficiently as possible.
Throughout the mixed-use property mortgage process, we emphasize communication and transparency. We update our clients at every step of the journey, and we are always ready to address any queries they may have.
Why Choose Orion Financial?
Choosing the right financing partner for your mixed-use property can be a critical decision that can have a significant impact on your success. At Orion Financial, we believe that we offer a unique set of advantages that set us apart from other mortgage brokers. Here are a few reasons why Orion Financial is the best choice for all your mixed-use financing needs: 
Expertise in Mixed-Use Financing
At Orion Financial, we specialize in Mixed-Use Property Financing and have years of experience working with clients in this industry. We understand the unique challenges and opportunities that mixed-use properties present, and we have the expertise to help you navigate the financing process and achieve your financial goals.
Competitive Rates
We aim to find lenders with competitive rates because we recognize that financing can be a significant expense for investors. Our team at Orion Financial works hard to find affordable lenders while still providing the personalized service and customized financing solutions that our clients expect.
Transparent Process
Our process for mixed-use financing is transparent and straightforward. We believe in open communication and work hard to ensure that our clients are informed and involved in every step of the financing process.
Personalized Service
We prioritize our client's goals and offer personalized service to ensure that we provide the best possible financing solutions for each individual project. We firmly believe in establishing trustworthy relationships with our clients and collaborating closely with them to support them in achieving their financial objectives.
Know What Others Are Saying
Had the best experience with Maksim and his staff. Everything was quick and easy. Maksim is well-connected and finds the best lending solutions for your needs. He follows up every step of the way to ensure you're not missing any deadlines. Definitely, someone who goes above and beyond! Thank you so much!
Marie H

Hands down best mortgage service in the city. Maks and the team helped me with my closing and provided a variety of different lenders. No matter how complex your situation is, they can help get it done!! Looking forward to future support
Rano U

I reached out to Maksim after being referred by a friend of mine. Maksim was great to work with! Got us a great rate and was there to answer questions along the way (house finances are stressful enough to deal with). Made the process quite a bit easier for us. We had a great experience the first time around, so we've now actually used him for 2 mortgages. I don't see a need to seek anyone else!
Imad Khalil