Home Equity Line of Credit in Toronto: Borrowing Money Has Never Been This Easy
Secure your financial future with lower interest rates and flexible repayment options in Toronto, GTA cities, and across Ontario.
Contact us for assistance with your mortgage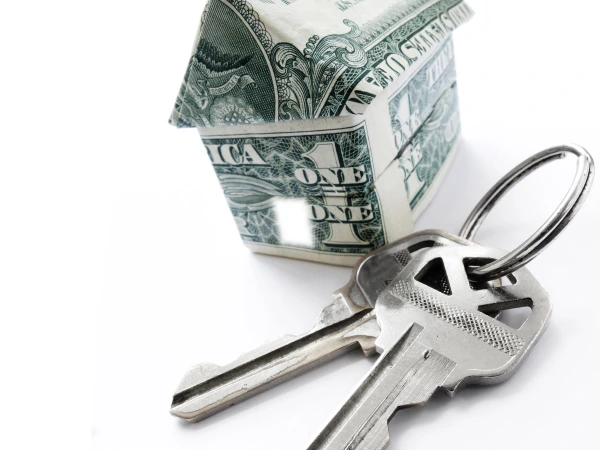 Accessing Your Home Equity Made Easy
A home can be a valuable commodity in your financial portfolio. However, unlike a bank account, the value of your home can be challenging to access when you require it urgently. Fortunately, we offer a solution that can aid in unlocking the equity in your home and turn it into cash: a Home Equity Line of Credit (HELOC).
Home Equity Line of Credit (HELOC)
A home equity line of credit (HELOC) can be a useful tool for homeowners who need access to funds for large expenses or debt consolidation. This type of credit is secured by your home and offers a revolving credit line, which means you can borrow funds as needed up to a certain limit. One of the major benefits of a HELOC is its typically lower interest rate as compared to other loans, such as payday loans or cash advances.
A home equity line of credit is a type of second mortgage that allows you access to money depending on the worth of your house. It functions similarly to a credit card, which means you can draw funds and repay them back monthly.
A HELOC lets you use the equity in your home to borrow money. Your home's equity is the value of the house minus the outstanding balance of your initial loan. The house is used as collateral, and as you repay your balance, the available credit is replenished. A HELOC has two terms. The first is the draw term, which is normally 10 years. It is the time frame during which you borrow money. After this comes the repayment period, which is usually 20 years.



Get To Know About
Qualifying for Home Equity Line of Credit in Toronto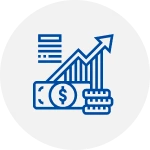 Adequate Amount of Equity
To be eligible for a HELOC, your property must have sufficient equity. At Orion Financial, we recommend that our clients have a minimum of 15-20% equity, but this may vary depending on the amount you want to borrow.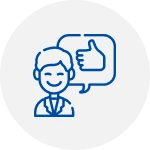 Satisfactory Credit Score
Your credit rating is a huge factor in determining your eligibility for a HELOC. Typically, lenders prefer a score of 620 or higher to ensure that the borrower has a history of responsibly managing credit and paying bills on time.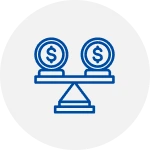 Stable Income
When opting for a HELOC, lenders require proof that you are capable of repaying the loan with a reliable source of income. As proof of income, lenders may ask for documentation of your income, such as paychecks or tax returns.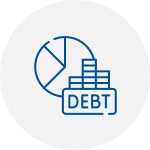 Low Debt-to-Income Ratio
The debt-to-income ratio is defined as the difference between your debt and income amounts. Our experts at Orion Financial recommend a ratio of 43% or lower, although this number may be more flexible based on the lender and each client's unique circumstances.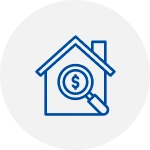 Appraisal of your Home
To be eligible for a HELOC, lenders require an appraisal of your home. This helps them determine your home's current market value and the amount of equity you have in the property.
Advantages of a Home Equity Line of Credit Loan
1- Lower Interest Rates
HELOCs often have a reduced interest rate compared to other loans. This is because a HELOC is secured by your house's equity, which reduces the risk for the lender. A reduced interest rate will help you save your interest money and settle your debt quickly.
2- Flexibility
With a HELOC, you can take out multiple loans during the draw period, without exceeding your credit limit. The drawing window, which is typically 10 years, allows for interest-only payments. As a result, you now have the freedom to handle your finances and pay for expenses as they arise.
3- Tax Benefits
The interest you pay is usually tax deductible if you utilize the money from a HELOC to upgrade your house. To use a HELOC for home improvements, you should keep accurate records of your expenses and consult with a tax professional to maximize your potential tax benefits.
4- Access to Cash
With a Home Equity Line of Credit, you can access the equity in your home to use for major expenses like house improvements, education expenses, or debt consolidation. During the draw period, you may borrow as little or as much as you require, up to your credit limit.
5- Flexible Repayment Options
A HELOC offers you the flexibility to repay all or some of your outstanding balance monthly. Additionally, there are typically no penalties for paying down the entire sum at any time. As you repay your balance, the available credit is replenished, so you can borrow against it again if you need to.
How is a HELOC paid back?

A HELOC typically has two phases: the draw period and the repayment period. In the draw period, you can borrow money whenever you need to. Usually, the required monthly payments just cover the interest on the borrowed amount. Whereas, in the repayment period, you can not borrow money from the HELOC. Instead, you pay back the principal (amount borrowed) and interest on the amount borrowed.

Can I pay off a HELOC early?

HELOCs have open terms, meaning they can be paid off/down at any time without any penalty.

What's the difference between a HELOC and a home improvement loan?

A HELOC allows you to borrow money as needed, using your home as collateral, and the interest rate is generally lower than other types of loans. In comparison, a home improvement loan is a specialized kind of personal loan that you can utilize to finance a home renovation project. It often has a predefined repayment period and a fixed interest rate.
Know What Others Are Saying
Had the best experience with Maksim and his staff. Everything was quick and easy. Maksim is well-connected and finds the best lending solutions for your needs. He follows up every step of the way to ensure you're not missing any deadlines. Definitely, someone who goes above and beyond! Thank you so much!
Marie H

Hands down best mortgage service in the city. Maks and the team helped me with my closing and provided a variety of different lenders. No matter how complex your situation is, they can help get it done!! Looking forward to future support
Rano U

I reached out to Maksim after being referred by a friend of mine. Maksim was great to work with! Got us a great rate and was there to answer questions along the way (house finances are stressful enough to deal with). Made the process quite a bit easier for us. We had a great experience the first time around, so we've now actually used him for 2 mortgages. I don't see a need to seek anyone else!
Imad Khalil